While on summer break I lived in Virgina with my sister! While living there, I spent a lot of time working at a place called Uncle Julios! I had a lot fun meeting new people and going to new places!
Here's a picture of my work.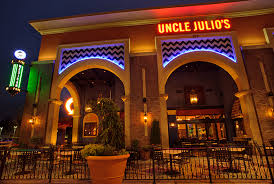 Heres some stuff I did this summer!
Rafting!
Muesums!
Concerts!
Went to Florida!
Doesn't that sound like a blast? (: